Product Inventory
loading..
Regular price
Sale price
$799.00
Unit price
per
Sale
Sold out
AIM Solo 2 DL
More than 1,000 protocols for 1,000+ ECU in the database, for easily connect your Solo 2 DL to your Engine Control Unit and get a lot of information with just one cable. In case your ECU protocol is not in the database, no problem: an ECU Driver Builder is always available in the Race Studio 3 configuration software, and you will be able to create your protocol by yourself.
Coil RPM input
Solo 2 DL now features a digital input allowing to log RPM either from square wave signals (8-50 V signal) or pulse signals (150-450 V ignition coil trigger - primary circuit).
Connection Types
OBDII Connector
CAN/K-Line
Power Cable w/ OBDII Connector
Flying Wires
RPM Input
In The Box

Solo 2 DL, power cable with AC adapter, mounting bracket with screws, user manual, software installation CD, AiM sticker.
Concerning the cables you can choose among:
| | |
| --- | --- |
| | CAN/K-Line/External power cable with OBDII connector |
| | CAN/RS232 external power cable |
| | RPM/External power cable (if your vehicle has no ECU) |
View full details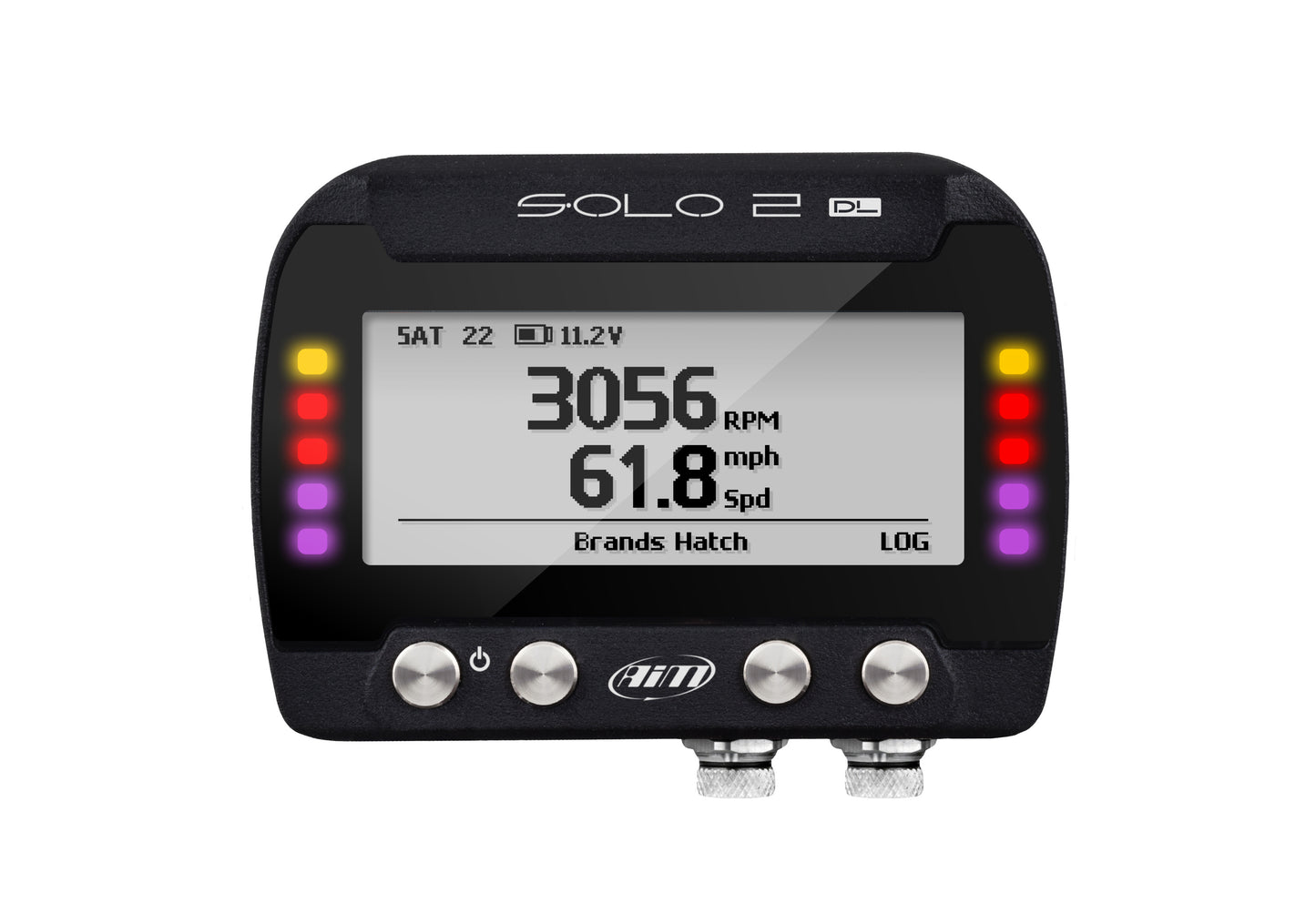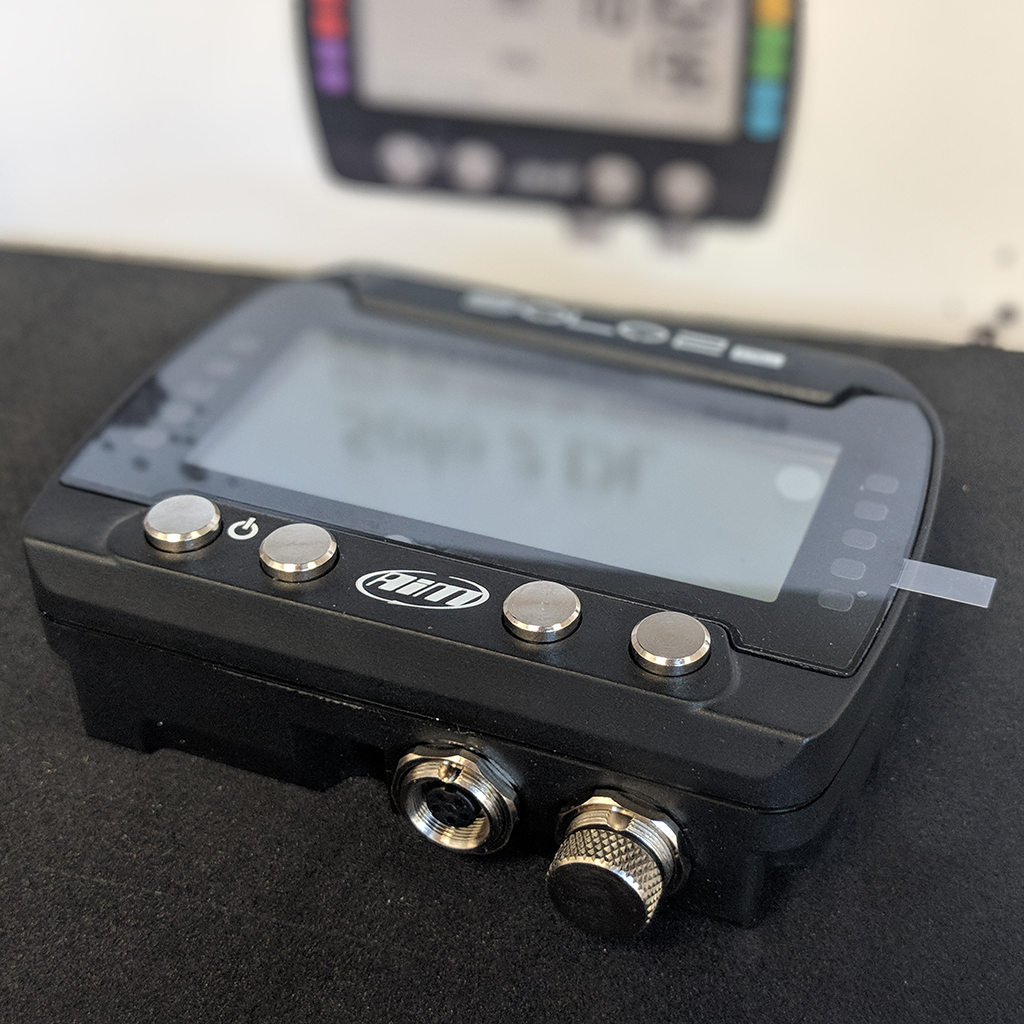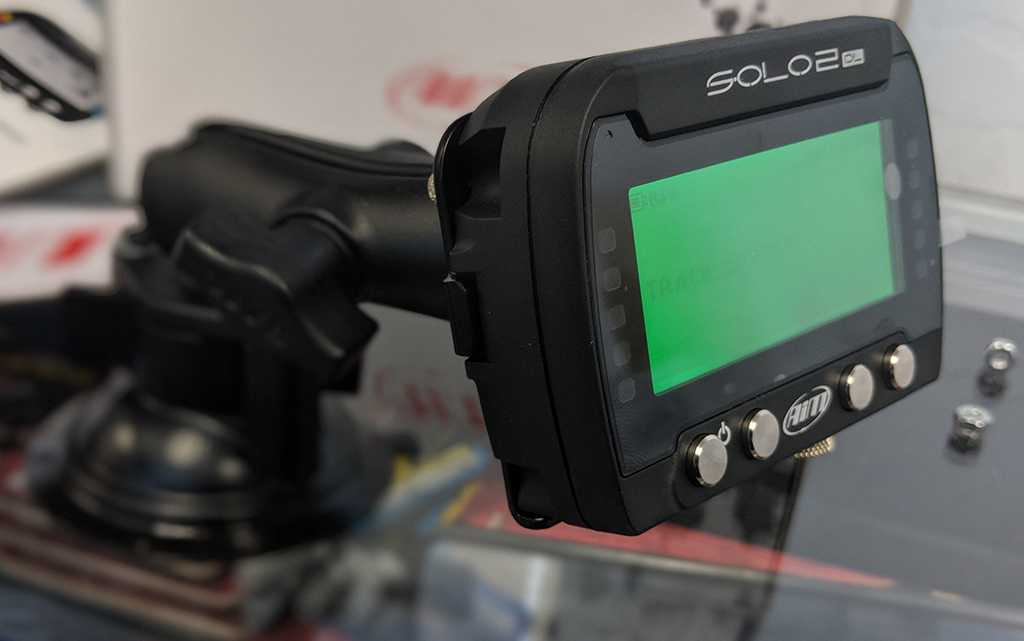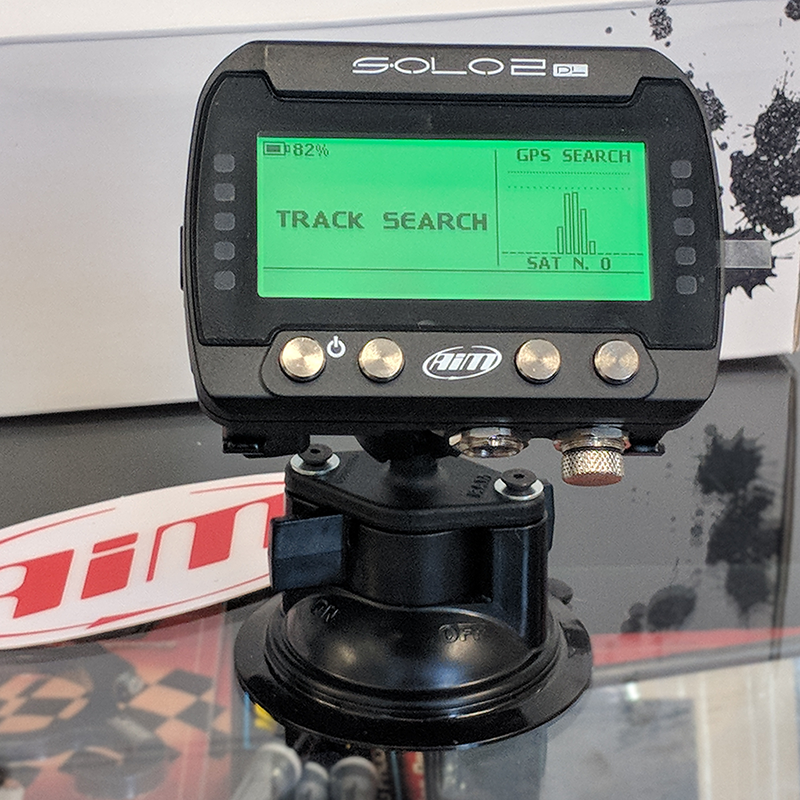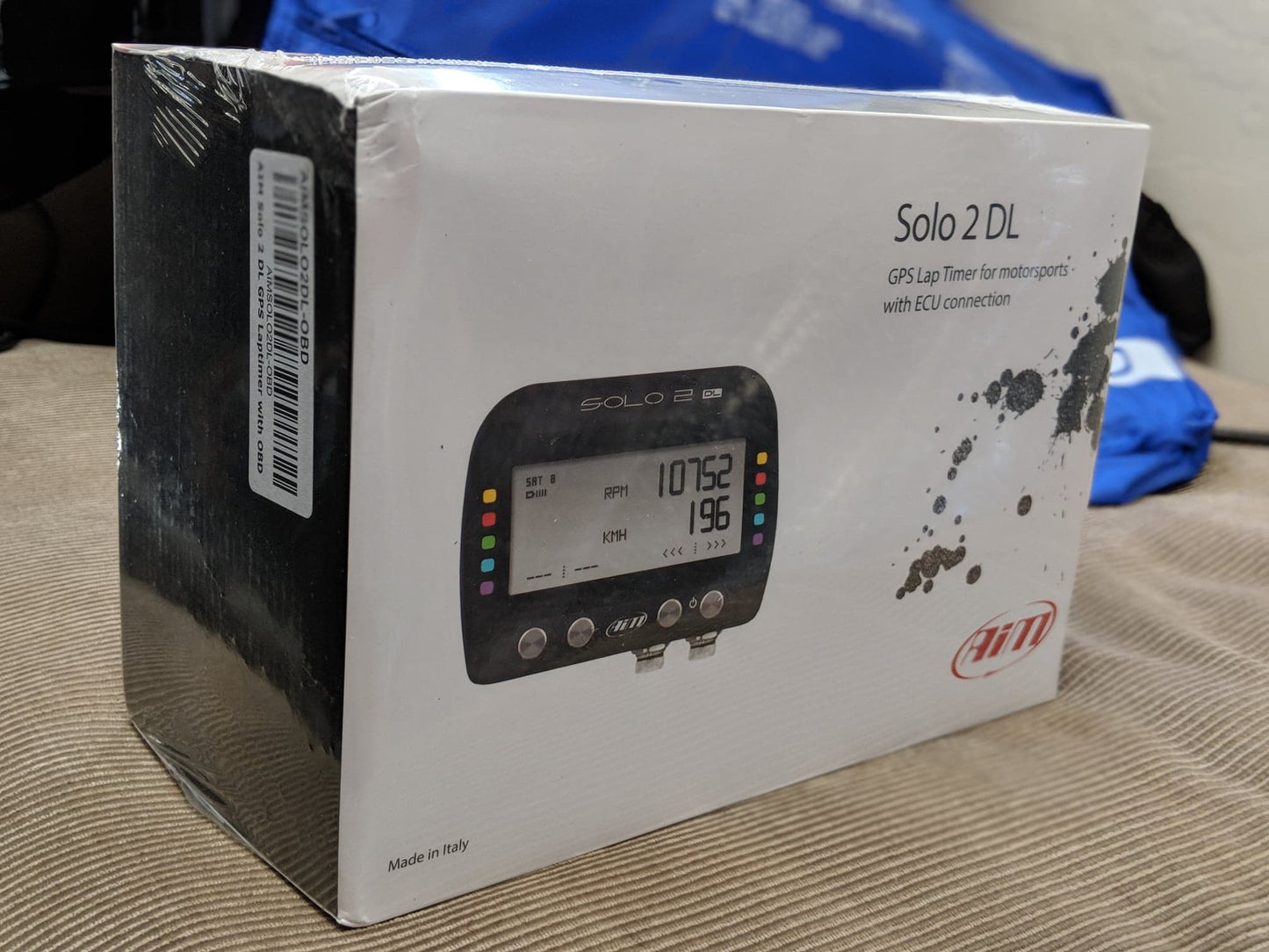 Customer Reviews
Excellent data acq hardware held back by mediocre software
This replaced the first gen Solo DL and I've been very happy with both. It's great that Aim supports very useful data channels on modern cars (2016 Scion FR-S in this case). However, Aim's RaceStudio 3, while a significant improvement over RaceStudio 2, is still pretty clunky (not user-friendly). The out of the box experience is pretty poor, especially for anyone new to data analysis and data acq hardware setup/management. Even for someone with a lot of experience with such hardware and software, it's is not what I'd call a pleasant experience. Note that the current (2022) units do not come with the accelerometers and magnetometers, AKA the IMU, due to the chip shortage. This is disappointing because you have only the GPS-based g forces, which are okay, but not what I want. Thankfully Aim will upgrade the units once the IMU chips are once again available. You need to contact their customer support to get on the list for the upgrade. Since RaceStudio 3 is new, I'm looking forward to and hoping for some refinements/improvements.