PS-45 Portable Power Station
Antigravity Batteries is excited to introduce our new Energy Storage series of solar-rechargeable Power Stations and Solar Panels. The ultra compact PS-45 power bank is only 6 x 3 x 6.3 inches and a lightweight 2.86 lbs – easy to take anywhere you need power!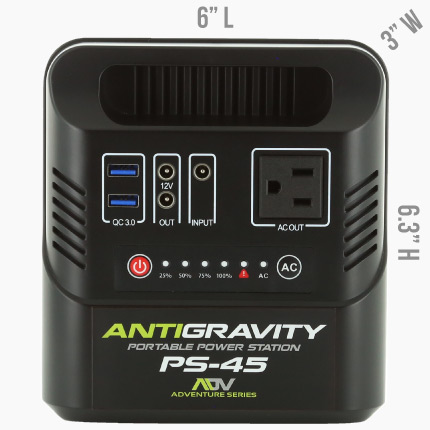 The PS-45 Power Station is the perfect companion for traveling, camping, and at home for emergency use or to help with energy conservation. It has dual Quick-Charge USB ports, two 12V outputs, and an AC outlet. It also features a convenient LED light built into the backside. Keep most all your electronic devices charged up, including the MICRO-START and other mini jump-starters/power supplies. The PS-45 itself can be recharged by plugging it into the wall (charger included) or by using compatible solar panels such as our XS-60 or XS-100.
Two 12v DC outputs
Two QC USB outputs
AC output
From phones to laptops, the Antigravity PS-45 can charge most all your devices with its variety of power ports. Compatible with Micro-Starts!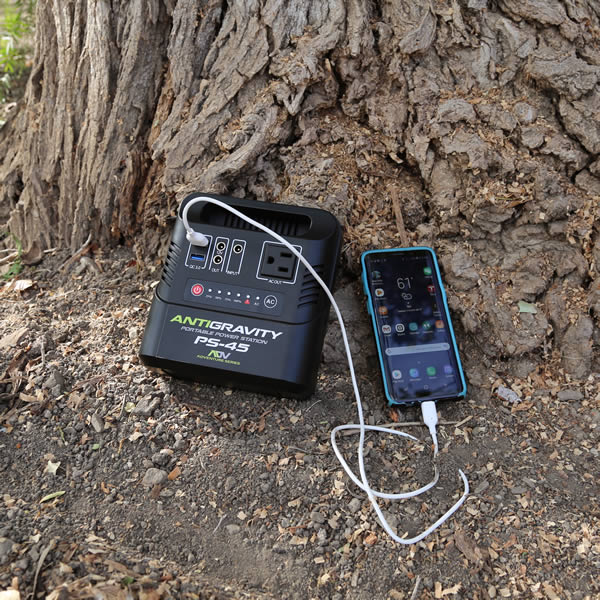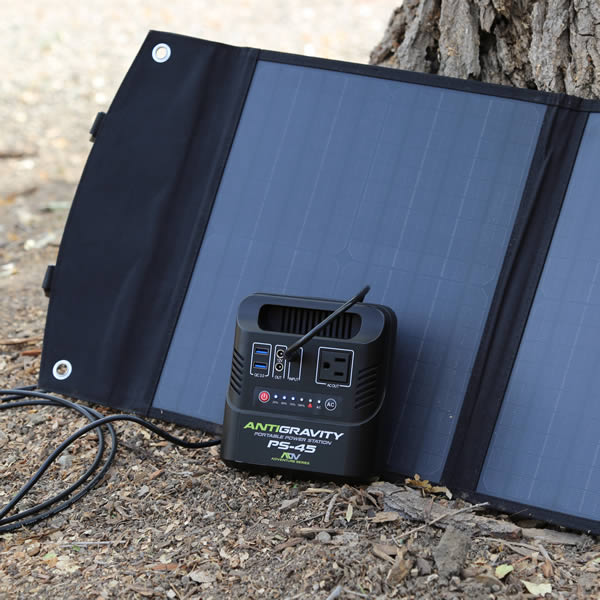 Just plug it into the wall.
Recharge from the sun!
The PS-45 power station is easily recharged by wall outlet (cable included) or by using a compatible solar panel. (Antigravity Solar Panels coming soon!)
LxWxH: only 6.3 x 3 x 6 inches
Weight: only 2.86 lbs
Tiny footprint, big power! With 45,000mAh, the PS-45 is the most compact power station available with this much capacity. Easy to take anywhere you need power.