XS-60

 

Foldable Solar Panel

The Antigravity Batteries 60-Watt XS-60 Solar Panel allows you to keep your rechargeable devices juiced up whether you're at a mobile basecamp or in your own backyard. When exposed to sunlight, the XS-60 produces power you can use through its output ports. Directly charge smartphones, tablets, digital cameras and a variety of other devices that accept USB or 18v DC charging. The Solar Panel does not hold or store a charge like a power bank. You can store solar power for later use by connecting the panel to your Micro-Start, Antigravity PS-45, or other portable power supplies/solar generators.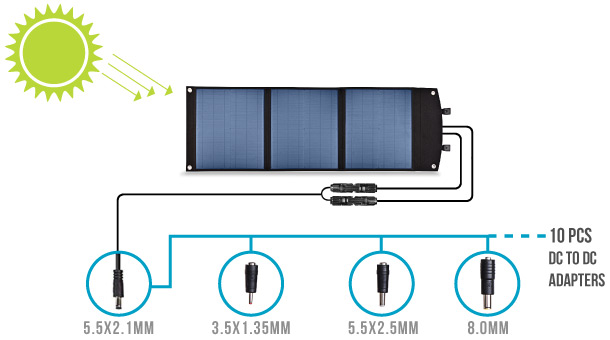 COMPATIBLE WITH MOST SOLAR GENERATORS/PORTABLE POWER STATIONS
The XS-60 Solar Panel also features Corner Grommets for hanging or mounting, Buckles for secure closure, Carry Handle for easy transport, and an exterior Zippered Pocket that holds and protects the integrated Power Hub, DC Cable and provided Adapter Tips. Perfect for camping, RV life and outdoor adventures but also great to have around the house.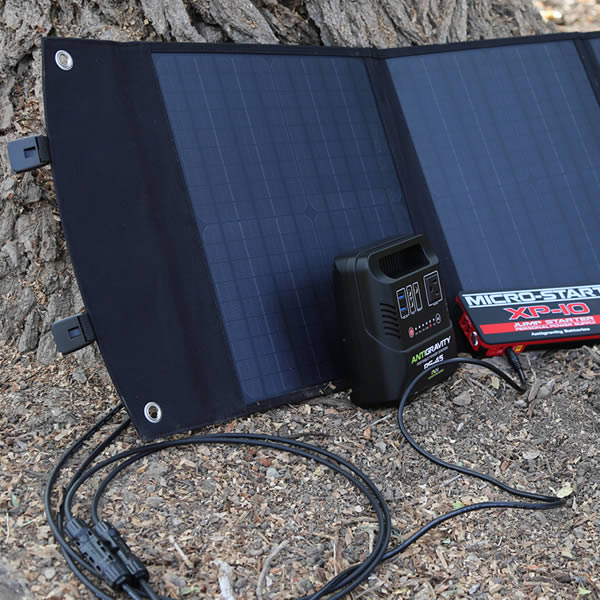 60-Watt Solar Panel
3 USB outputs (QC support)
DC output (18V 3.3A max)
DC charging cable + 10 adapter tips for versatility
The XS-60 is designed to the highest technical specifications and quality standards. It will supply years of maintenance-free energy.
Unfold and place the XS-60 under direct sunlight.
Connect your device with the proper cable.
Charge devices right off the Solar Panel, or recharge your portable power station to store backup power for later. Use the grommets to hang or mount the panel if needed. The more sun, the better the charging!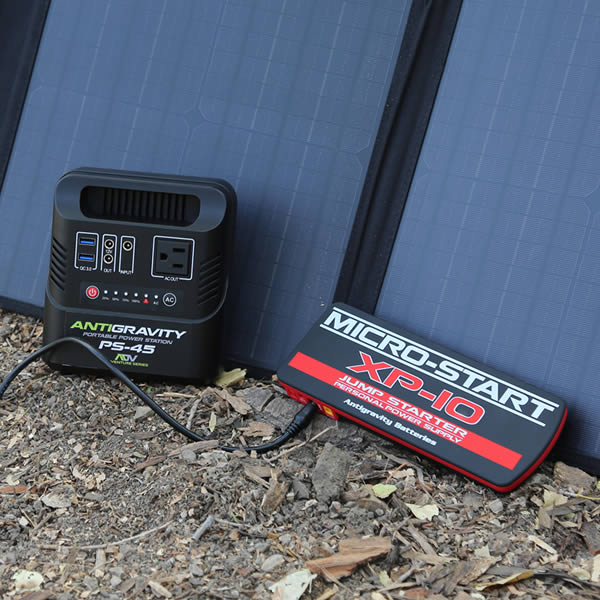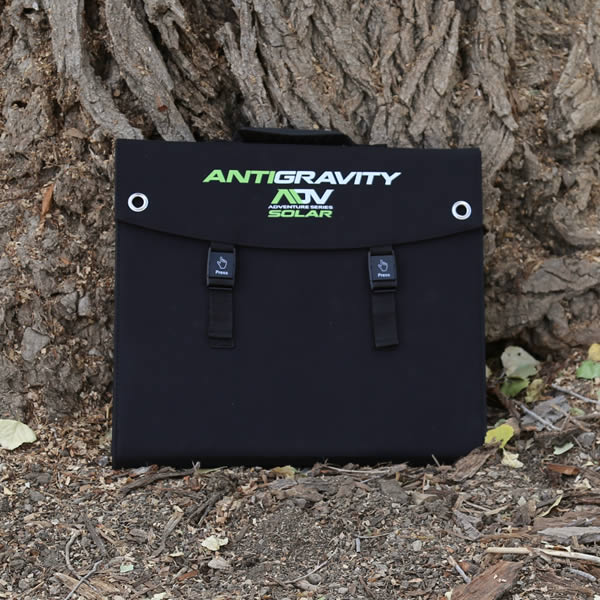 Folded LxWxH: 14.5 x 16 x 1.8 inches
Open LxW: 49.2 x 16 inches
Weight: 6.5 lbs
The tri-fold design offers a compact, convenient form factor for storage and transportation. When it's time to put it away just fold the flaps, buckle it shut and use the carry handle.