Product Inventory
loading..
Regular price
Sale price
$27.07
Unit price
per
Sale
Sold out
Motul Gear 300 LS Transmission Fluid
100% synthetic lubricant for all mechanical transmissions of high performances and racing cars. For synchronised or none synchronised gearboxes, gearbox/differential, transfer gearboxes and hypoid differentials with limited slip system operating under shock.
Ideal for manual transmissions with integrated differential lock and rear-wheel drives with and without differential lock. Very high temperature stability and improved thermal conductivity ensure maximum safety and performance even under the most adverse thermal loads. Extremely high pressure absorption capacity warrants resilient, reliable wear protection for the drive even under extreme loads. With these key characteristics, MOTUL Gear 300 LS 75W90 is recommended for particularly high-torque drives.
The innovative MOTUL racing sport gear oil with standard API GL 5 makes changing gears in vehicles of all kinds extremely quick, easy and comfortable, even at very low temperatures. There are practically no shearing losses so that stable viscosity is ensured even under extreme conditions, such as high speed, high torque or high temperature. This therefore warrants optimum wear protection and a long service life. 100% synthetic, ester-based. Easy gear shift properties. High lubricating abilities.
Compatability: All hypoid differentials with limited slip system, gearbox with integrated limited slip differential, mechanical transmission Product Attributes (i.e. component front vs component rear)
View full details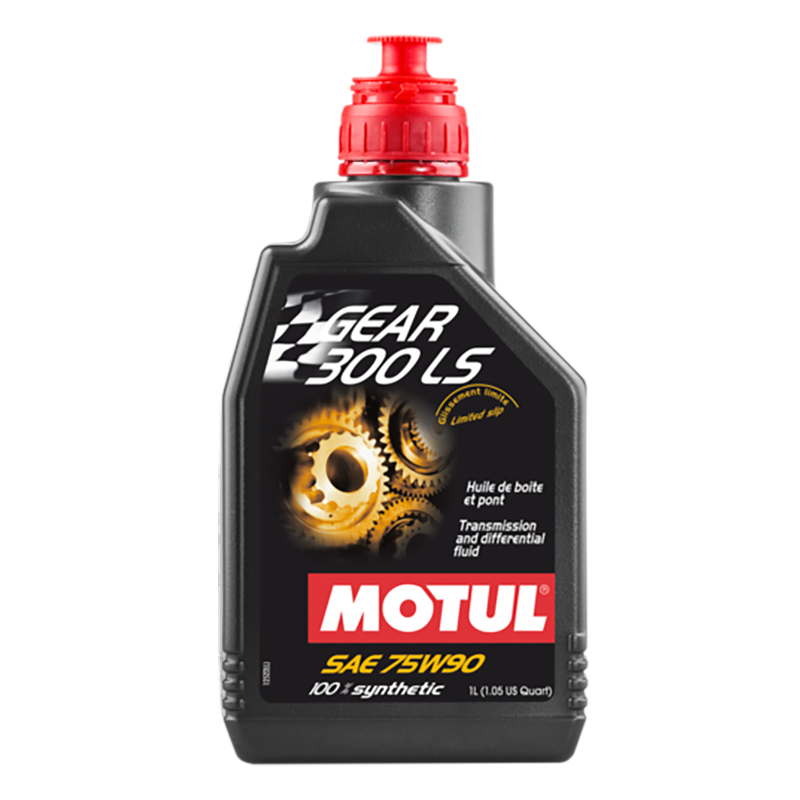 Customer Reviews
Motul 300LS Gear Lube
Excellent. Always performs well lasts long and conquers the brutal Texas heat on track days. Highly suggested