Product Inventory
loading..
Regular price
Sale price
$69.00
Unit price
per
Sale
Sold out
Pyrotect 3 Pocket Equipment Bag
Pyrotect's specialized three compartment equipment bag is comprised of high-quality heavy-duty Nylon material that provides tear, puncture, and moderate water-resistance. Mesh made of moderately stretchy Nylon is strategically placed to increase available space inside the side pockets. Subsequently, the large center compartment has the capability to hold a full set of Pyrotect's safety equipment and one full face helmet, to increase capacity another 25%, the bags boast a zip up half-mesh pocket on each side. Additionally, the bags are equipped with three convenient options for various carrying styles, which includes the standard dual strap handle that can be combined with a velcro wrap for improved single-hand grip, over-the-shoulder carrying strap with a padded shoulder piece for improved comfort, and unique backpack-style padded straps along with padded back support for a comfortable hands-free way to haul safety equipment!
Features
Specialized design and nylon construction
Compact compartment positioning and design
3 compartments designed for higher capacity
Dual zip up side pockets W/ mesh
Backpack style straps, Dual strap handle, Shoulder strap w/pad
Dual strap handle and Shoulder strap w/padded shoulder
Accommodates a full set of Pyrotect safety equipment
Bag Dimensions: 26″L x 12″W x 15″H
View full details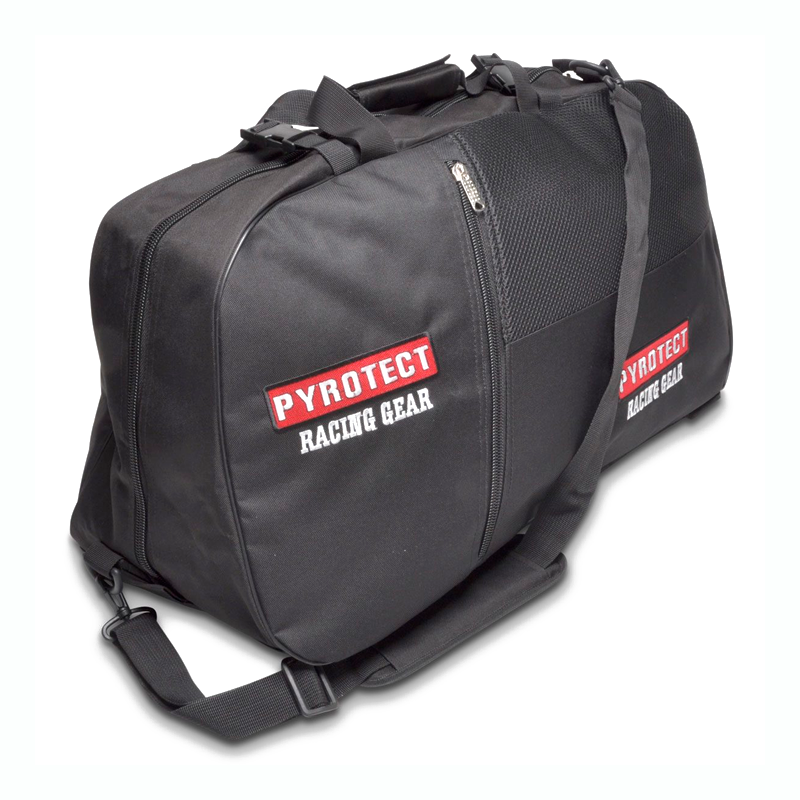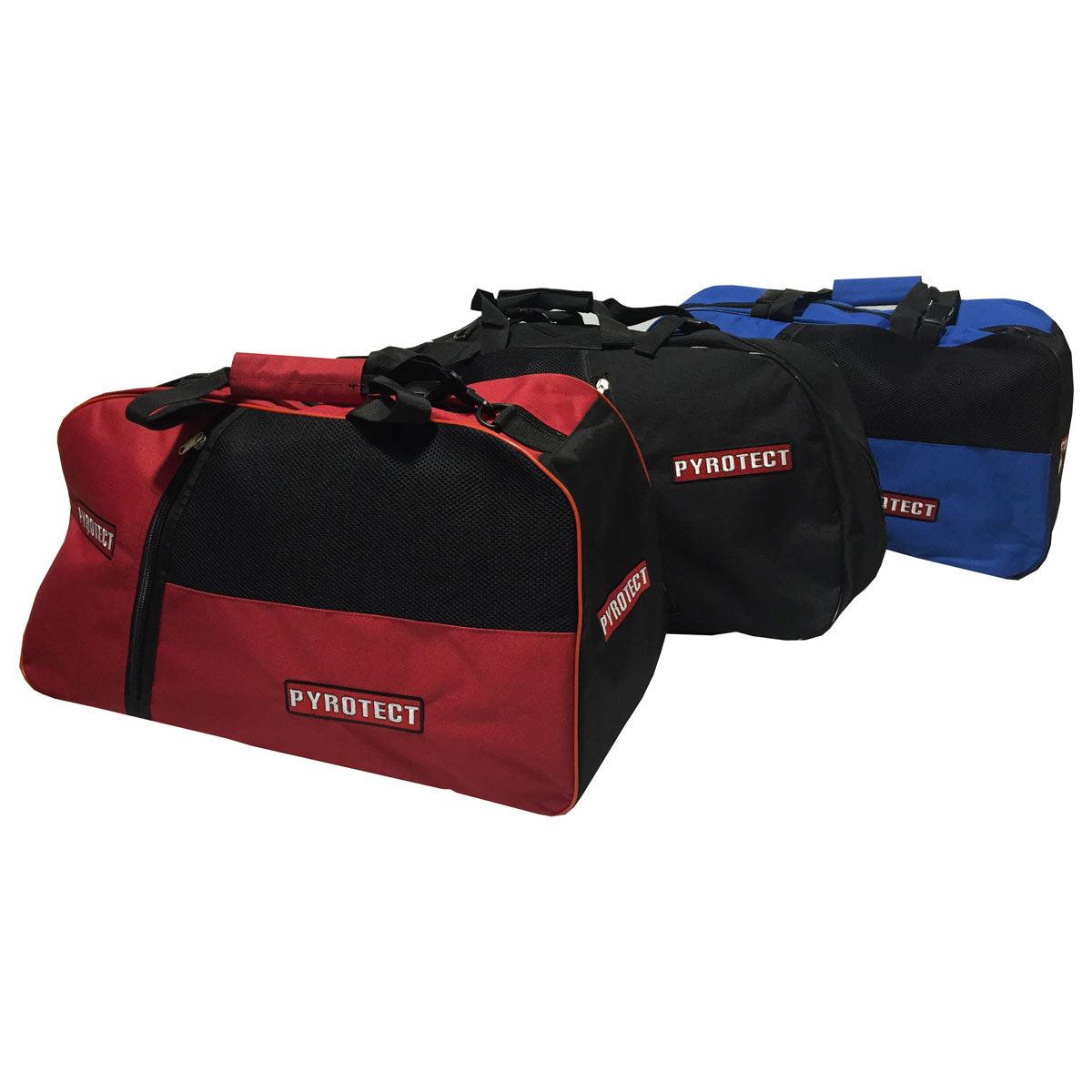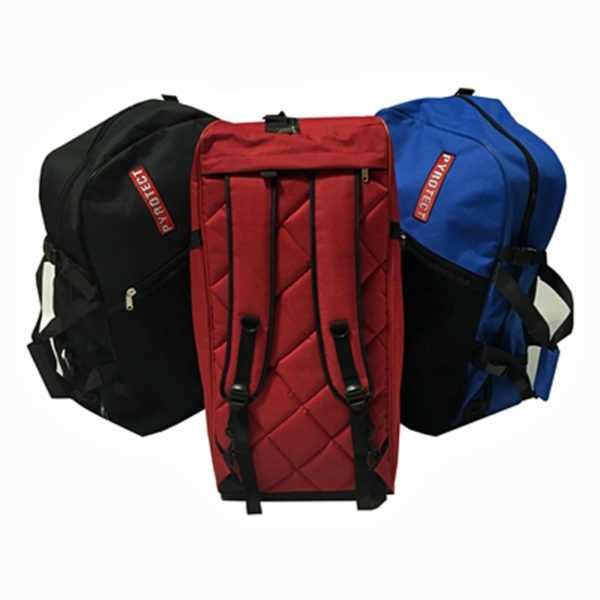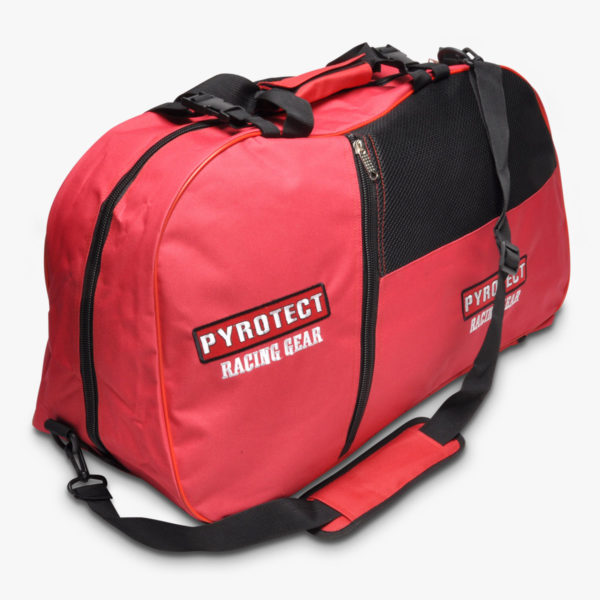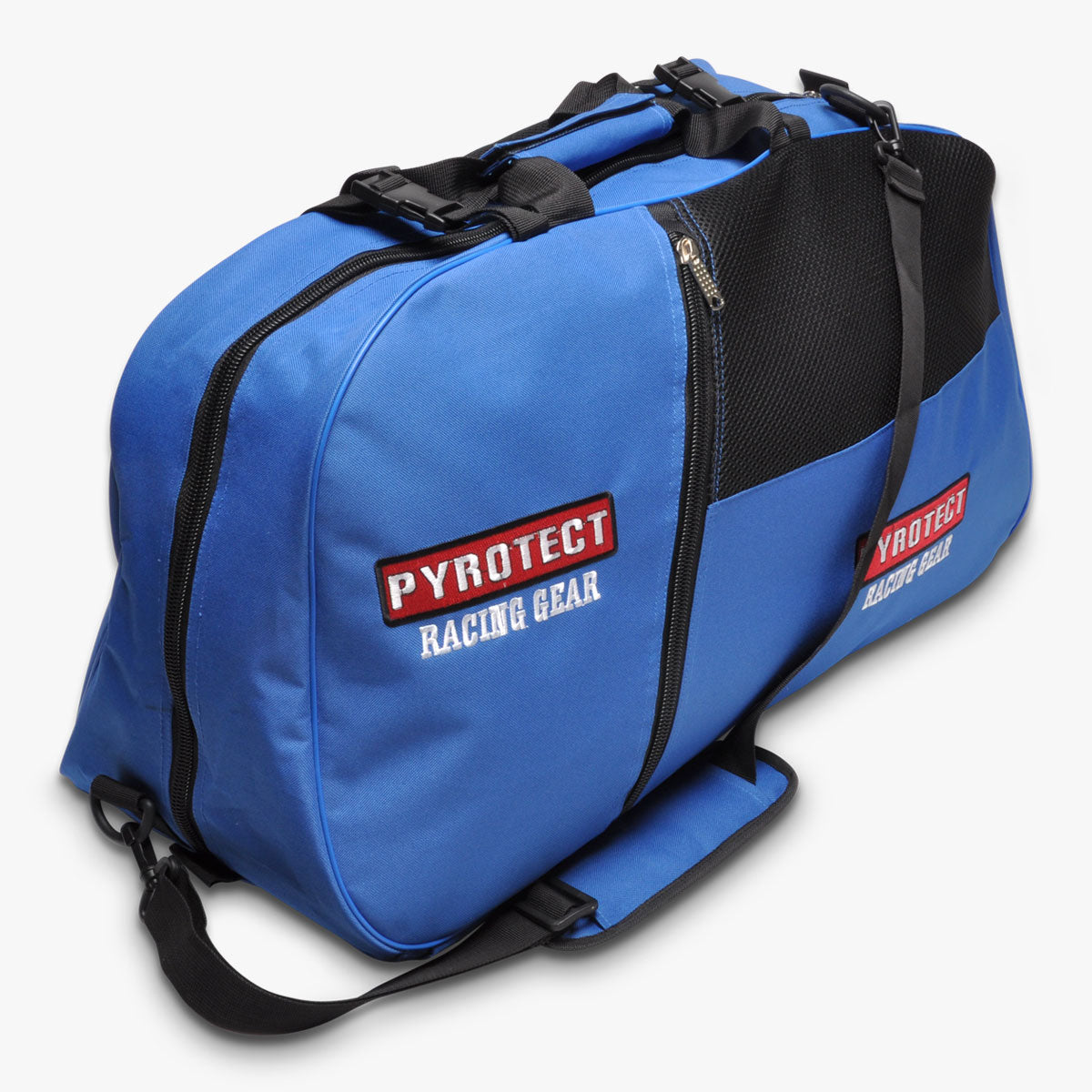 Customer Reviews
Great bag with large size. Holds my helmet, hybrid HANS, ...
Great bag with large size. Holds my helmet, hybrid HANS, shoes and single layer jacket. The two external pockets are full length and can hold a foam neck collar for guests. I'm sure a 1 or 2 layer suit and gloves would fit in there as well with all my gear should I decide to move up to TT or racing classes.